My APPROACH to wedding photography
There is no greater love story than the one of I do
My natural and relaxed style combines documentary wedding photography with creative and modern portraiture. I aim to tell the complete story of your day; the big moments, the little details, the look on the groom's face as the best man delivers the speech of the century. Captured through artistic, unobtrusive photography and presented in beautiful, timeless imagery, your wedding will become its own story that lasts for generations to come.
The beaming smile of a proud father, the anxious look of a nervous groom, the little tear of an emotional mother. The looks, the laughs and the love. All of these candid moments have their own narrative that add to the story of your day. Some you will remember, others you won't even see - I'll be there unobtrusively and artistically documenting them all for you.
When the time calls, a little break away from your guests is the perfect opportunity for you to relax naturally together, reflecting on your day and allowing me to capture some stunning portraits. Despite what you may think we're going to have fun making these! There will be hardly any sort of posing - just a little walk around your venue, a touch of direction where required and you guys having the best day ever will be all the ingredients we need to create a beautiful set of images.
Weddings are such joyous occasions and great opportunities for everybody involved to celebrate and be happy. A shower of confetti, glasses of fizz with your loved ones, hugs and laughter aplenty all add to the narrative of the day and make for the sort of great photos I love to capture.
As well as capturing all the action I'm also looking out for all the little details that make your wedding unique to you. You have taken time and care designing their display and I will use the same attention to detail to record them in all their glory.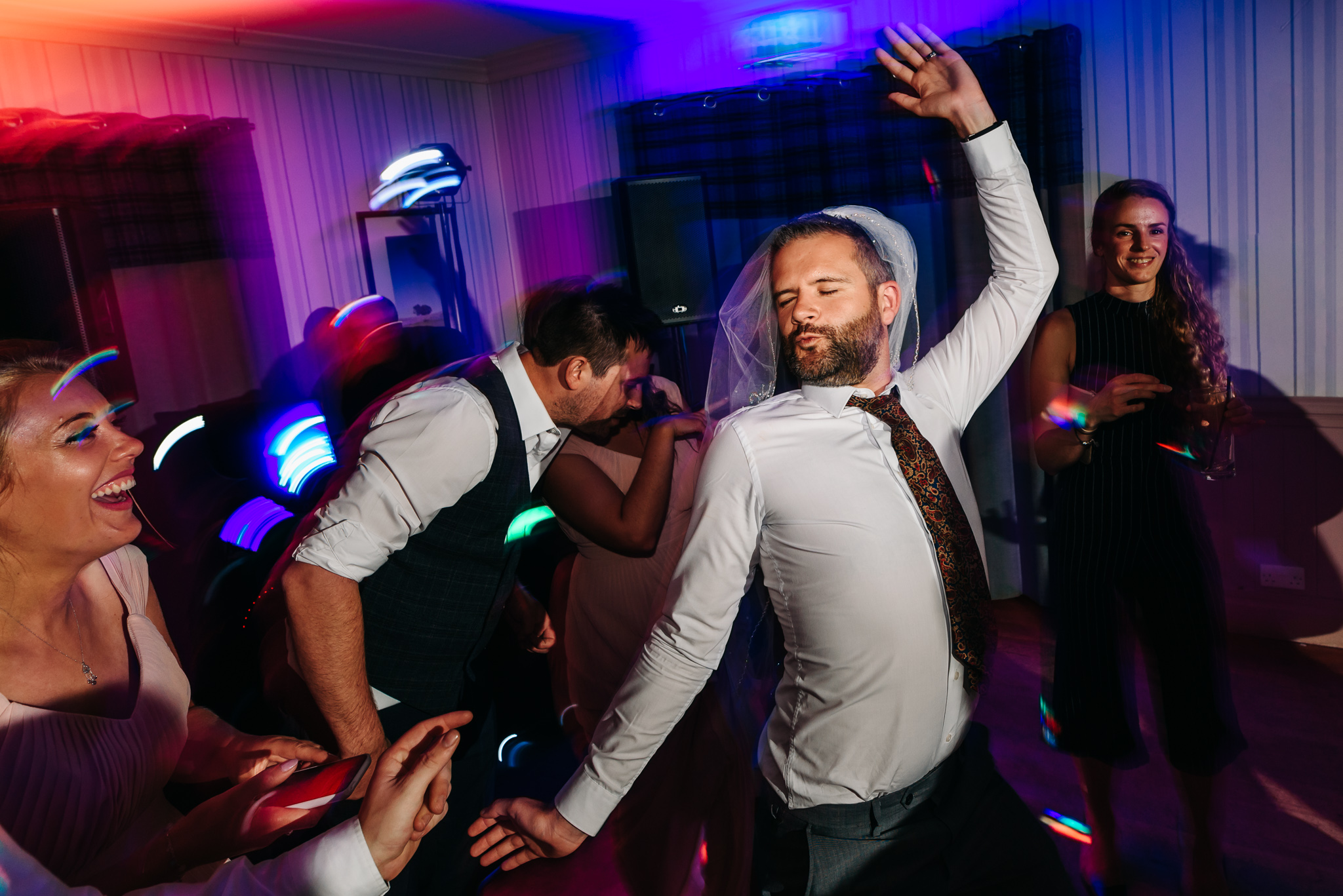 Who doesn't love a good party? I know I do! When the music is at full volume and the bar has been well serviced those memorable dance moves are almost certain to be unleashed and I won't be the guy quietly leaving as soon as you have finished your first dance. I'll happily slip and slide through that dance floor with a few moves of my own, camera in hand, capturing the atmosphere late into the night.
Where possible, whether it be during the day or once the sun has gone down, using creative lighting techniques and clever composition I aim to capture something totally unique and special from your day. A few extra special portraits in my trademark style to give you your very own works of art that will have everybody saying wow!